[vc_row][vc_column][vc_column_text]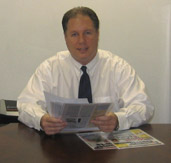 David Young – Chief Executive Officer
Bachelor of Business-Management, Bachelor of Business-Personnel/Industrial Relations, Graduate Studies in Organizational Development & Behavior. Western Illinois University
His career experience and credentials include Caterpillar Tractor Company Corporate Headquarters, (Marketing) Orlando Utilities, (Human Resources) Kaset International, (Total Quality Management, Continuous Quality Improvement) FMI, (Management and Operations)
His hobbies include Martial Arts and he is a sixth degree black belt. He has been an American Team Coach, Georgia Kickboxing Commissioner and has been affiliated with, worked with, trained or assisted in marketing projects for notables like Chuck Norris, Olympic Gold Medalist, Olga Korbut, 4x World Heavyweight Kickboxing Champion, Jerry Rhome, and the former Governor of Georgia, Lester Maddox. David is also a Commercial Pilot, has flown cargo for Pony Express and flight instructs for enjoyment.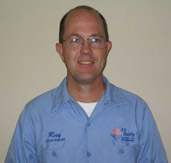 Raymond Logsdon – Lead Service Technician
Florida State University-Bachelor of Business Management.
His career experience includes nearly 15 years with Coca-Cola, (Refrigeration Service & Parts Management) receiving numerous quality awards and Waffle House (HVAC and Refrigeration). Ray has been the President of All Quality Since 2003.
Raymond also is a black belt in karate, an avid golfer and a Boy Scout Leader.


Anne Hughes – Customer Service Manager Anne has a degree in Marketing from Georgia State University and was a District Manager for Pepsico/Frito Lay for 15 years, and was a national recruiter.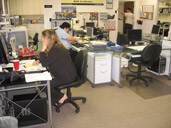 Karen A. Faber – Accounting Supervisor Karen (Angela) earned a Bachelor of Arts Degree from The University of Washington. She has 15 years experience in several areas of accounting.

Belinda Clatts – Office Manager
Belinda has been the Office Manager for All Quality Heating & Air since 2003. Belinda manages the office administration and has extensive customer relations experience and works closely with our vendors and warranty companies.[/vc_column_text][/vc_column][/vc_row]